Here's the new Magical Designs kit! It's perfect to scrap all your Dining Photo's you have from restaurants like "Restaurant des stars", "Café Mickey", "Chef Mickey",.... The list is almost endless! The kit contains 1 full alpha, 57 elements and 12 Papers! The kit is just $3.25 and only available at her
blog store!
Here you can take a look at the kit: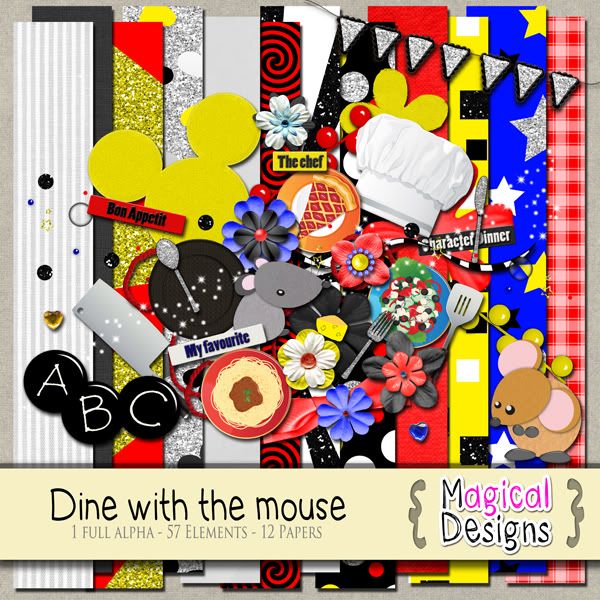 And this is the LO I made with the kit:
(I also used Nathalie's Place Designs Template from the Template challenge #84 at mousescrappers and Scrapbook Raoul's font "RVK Sarah Scribbles")
Today I have a day off, and I will spent it with some Designing and Scrapping!
There are good things coming up! That's one I know for sure! So keep an eye on the blog for interesting thing!
Xxx
Jojo