Finally, the kit is in the store! And I absolutely love this one from Magical Designs!! It's a prefect kit to scrap your way to the magic, or your way back home. (but we all prefer to go to the resorts instead of heading back home don't we!) Here's the preview of the kit: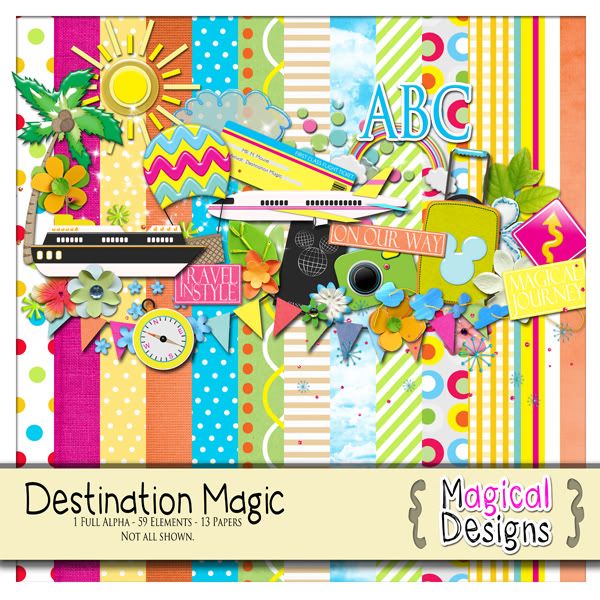 And this is what I made of it:
I'm sorry my journaling is in Dutch. It's the story of our departure on the 10th of April. When we stopped for a quick lunch we played a bit with Duffy and let him drive the car. And when we continued our trip, we got a funny moment with a British family. We were waiting in our line for paying the toll and they were the line next to us. Thomas grabbed his Duffy and started waving to the little boy in the back. He grabbed his Mickey Mouse and waved back! Until we were at Charles De Gaulle airport we kept in their neighborhood so we could speed next to them and they good speed again next to us a few moments later. It was really fun. But we lost track of them at the airport. There we saw a "little" airplane what was about to lift off. And that were the highlights from our departure to the magic.
I was sad I hadn't had more time to play with it. School stuck in the way for some more LO's or a freebie :( But some of the CT did make a freebie! You'll find who made a freebie at
Samantha's blog!