This month is the first anniversary of Robyn Pali and My 4 Princesses Designs at Divine Digital! As you know, the 2 of them have their collab as Forever Sisters Scrap. And they're ready to celebrate it like they never did before!
The whole CT worked together and created a nice Blog Train with their new Collab kit (which is called "Let's Celebrate!") At the bottom of this post you find my part. But first, let me highlight the kit itself and the festivities!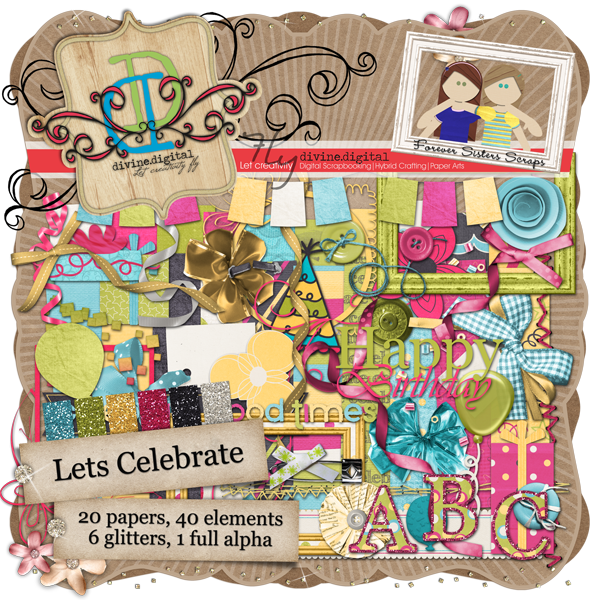 Here's my page with it:
Of course there are different activities to celebrate their first anniversary over at Divine Digital! here's an overview of everything that's planned:
And now the part where you are waiting for! The freebie!
I made a page starter for you all to kick of your page a bit quicker! I hope you all like it. Just click the image to download!
Here's a list of all other partitipants:
The only thing that's left for me to say now is: Have Fun with all the festivities going around and just join the celebration which will last the whole Month!!