Hey everyone!
Because the weather still isn't very summer-minded, me and my sister started to bake this week! And we are trying to make some cupcakes, but really we are horrible in baking them! Thursday we tried them for the first time, and the cakes weren't baked inside, so they had sunken in. (is that even correct English??)
The first attempt:
Today, we gave it another try. This time they were a bit better. They're baked inside so you don't taste the raw bake-mix. But they didn't have the perfect form. And that last part is crucial when you're trying to decorate them. (therefore the title Scrapcooking) So our decorating isn't perfect!
In the kitchen, me and my sister know what to do when we bake. She is in charge of the baking itself, while I help her and that role changes when it comes to decorate everything. I love to decorate such things!
For making 12 cupcakes for a Aveve-mix (we're not the baking princesses you thought) we used:
* 250g of the cupcake mix
* 2 eggs
* 25ml water
* 100g butter
Those ingredients we mixed together and after that we divided it among 12 cupcake forms. Those needed to be 20-25 minutes in a baking-oven on 180°C.
And what do you get after that?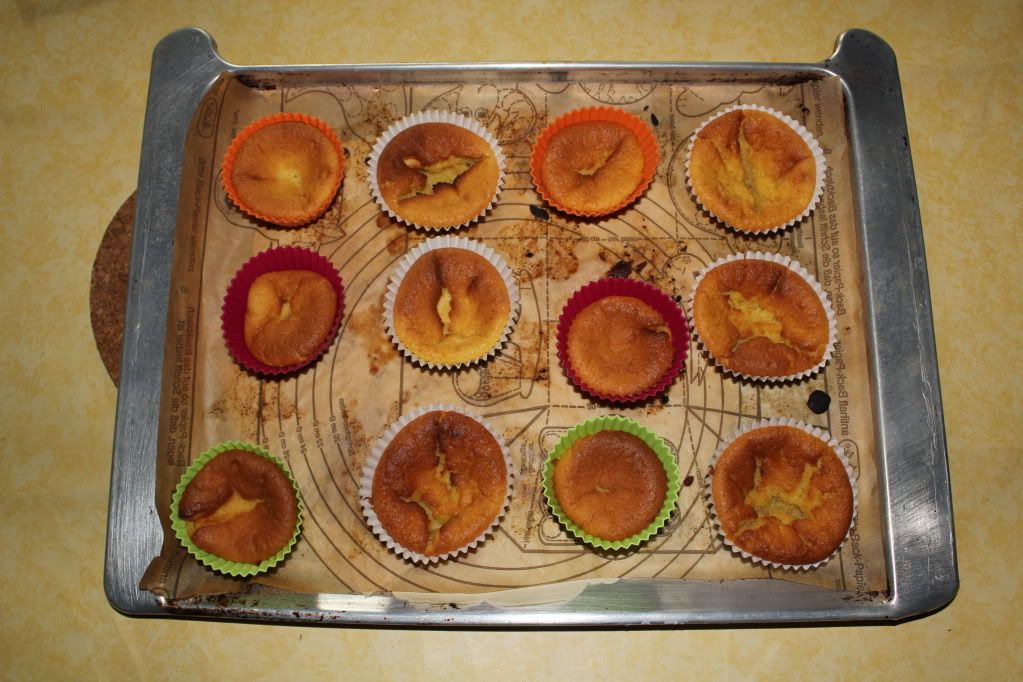 Right, Cupcakes that are bursted open.
But we (all right mostly I) managed to create some cuties like a sheep, cow, duck or even orange ballet shoes!
This is the decorating work in progress: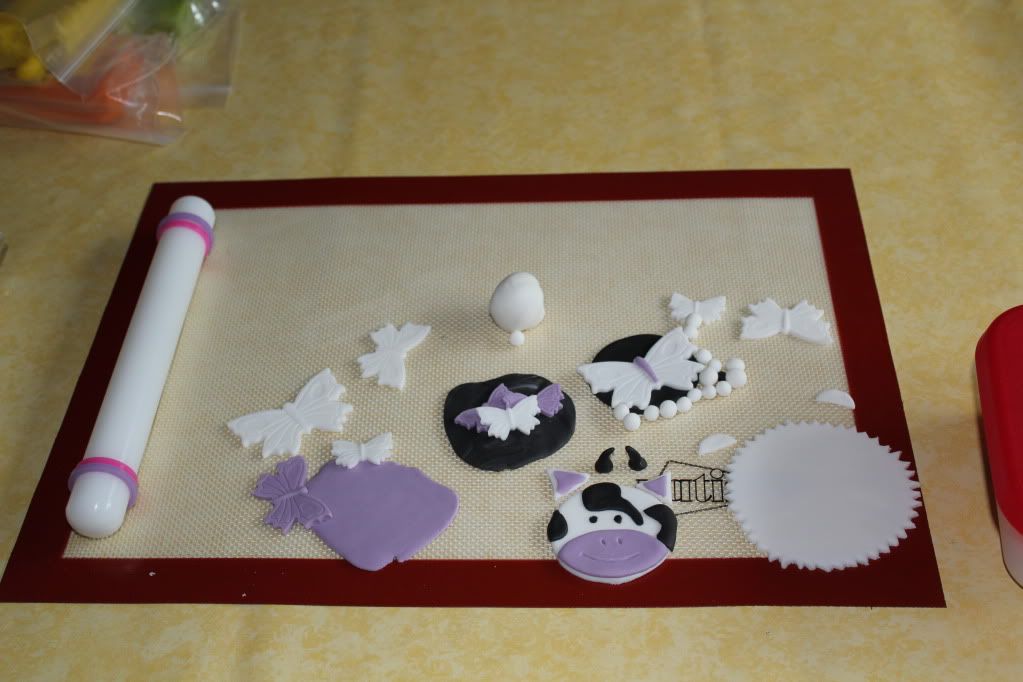 And this are the finished and delicious cupcakes!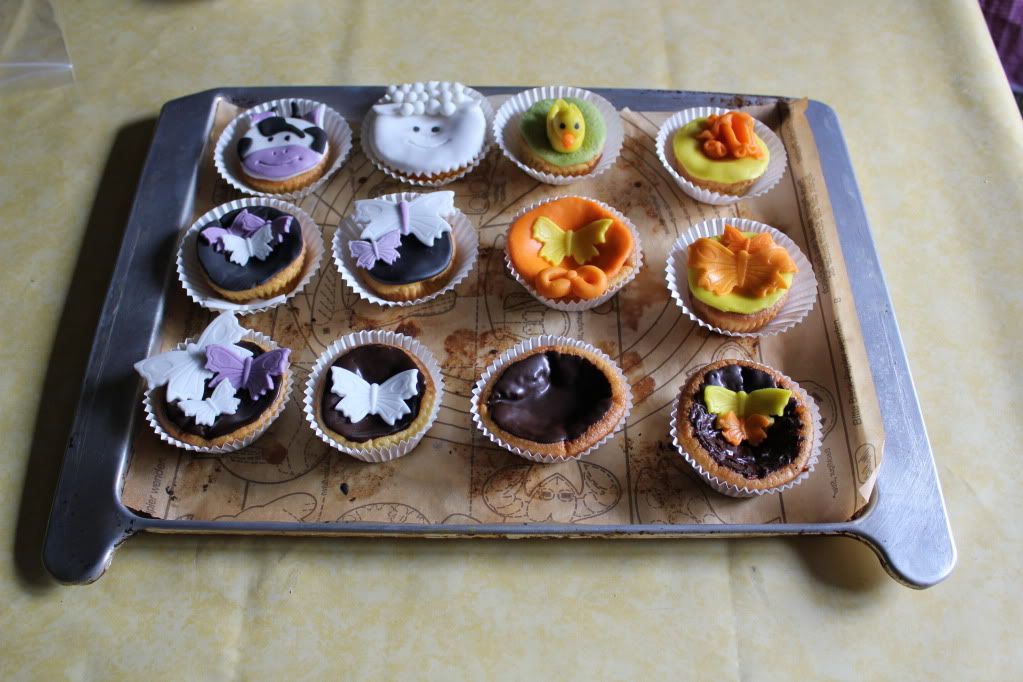 Now you mean why I call this Scrapcooking! And it's delicious too! (especially those with chocolate on them!)
That's all I wanted to share with you today!
(hope I didn't get you hungry)
Xxx
Jojo